Demographic Changes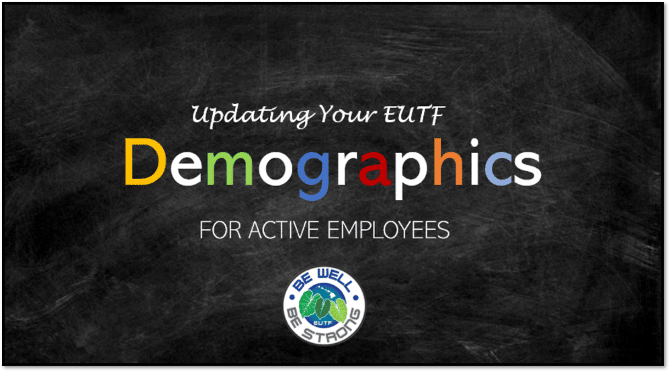 (Watch video on Demographic Changes)
EVENT DESCRIPTION: Making demographic changes such as address changes or legal name changes
WHEN ADDRESS CHANGE FORM OR EC-1/EC-1H MUST BE SUBMITTED TO EMPLOYER (Personnel Office): Employees are responsible for notifying the EUTF for any demographic changes such as address changes or legal name changes as soon as possible.
DOCUMENTATION REQUIREMENTS: No additional documentation required for address changes. Proof documents are required for legal name changes such as copies of court order or letter from the Lieutenant Governor's office.
EFFECTIVE DATE: Effective date will be as stated on Address Change form or submitted proof documents.
CHANGES ALLOWED TO PLANS OR TO ENROLL IN PLANS OR ADD DEPENDENTS?: No plan changes or enrollments allowed.