Divorce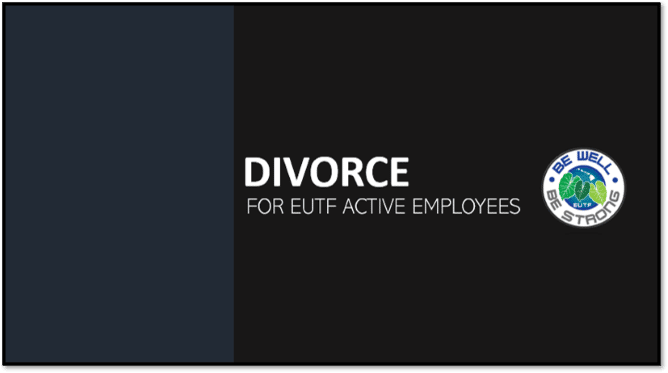 (Watch video on Divorce)
EVENT DESCRIPTION: Employee must terminate coverage for former spouse or civil union partner.
WHEN EC-1/EC-1H MUST BE SUBMITTED TO EMPLOYER (Personnel Office): Within 45 days of date of divorce. If EC-1/EC-1H filed more than 45 days after date of divorce, employee shall be responsible for paying the employer contribution premiums retroactive to the divorce date.
DOCUMENTATION REQUIRED TO BE ATTACHED TO EC-1/EC-1H*: Pages 1 and 2 of divorce decree, along with signature page.
EFFECTIVE DATE: First day of the first pay period following the divorce.
CHANGES ALLOWED TO PLANS OR TO ENROLL IN PLANS OR ADD DEPENDENTS?: No